ECMWF | Reading | 2-5 October 2017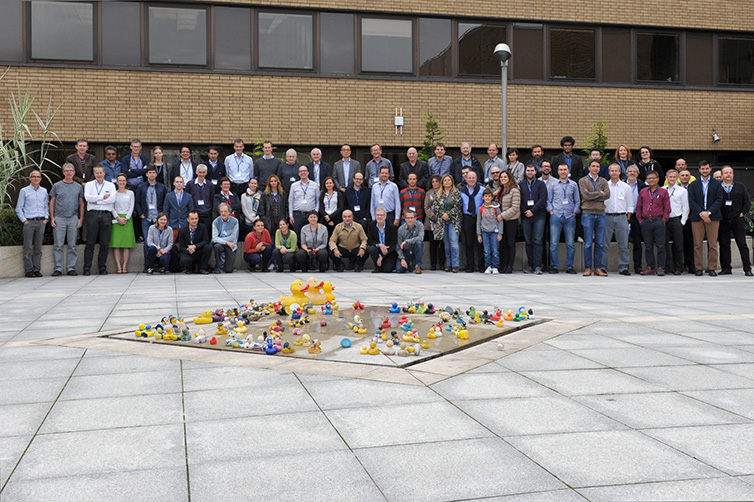 The 39th European Working Group on Limited-Area Modelling (EWGLAM) and 24th Short Range NWP (SRNWP) EUMETNET meetings will be organised by ECMWF in Reading, UK
The programme will include:
Presentations by the main modelling Consortia and ECMWF
Review talks by the Expert Teams
National activities posters
Contributed presentations on the topics of the Expert-Teams
Final EWGLAM discussion
SRNWP business meeting
Short parallel sessions on topics defined by C-SRNWP Expert Teams
Instruction
Contributions to the thematic sessions in the form of 20-minute presentations (including questions) are welcome. If you intend to give a presentation, please contact the relevant person below according to the subject.
Data assimilation (bruce.macpherson@metoffice.gov.uk)
Verification (szintai.b@met.hu)
Dynamics and lateral boundary coupling (szintai.b@met.hu)
Link with applications (onvlee@knmi.nl)
Physical parameterisation (upper air) (szintai.b@met.hu)
Predictability and EPS (cmarsigli@arpa.emr.it)
Surface and soil processes (model and data assimilation) (patrick.samuelsson@smhi.se)
System aspects (szintai.b@met.hu)
---
If you intend to present a national poster, please send the summary of your poster in 3 bullets to
Szintai Balazs szintai.b@met.hu
Registration
The registration deadline has passed. If you would still like to participate, please send an email to Balazs Szintai (szintai.b@met.hu).